Imagine your favorite location.
Perhaps it's a special place you visited on your honeymoon. Perhaps it's your favorite National Park. Or it might be the woods around your childhood home where you hiked and fished as a kid. Maybe you have a place that you vacation to year after year - the Oregon coast, Upstate New York, or your ranch in Montana.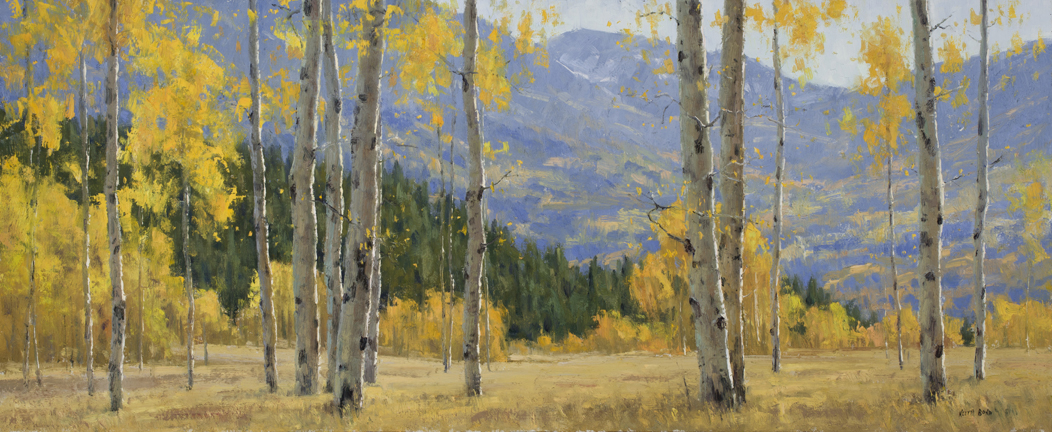 Aspen Delight (Commission), 17 x 41, oil on linen. © 2012, Keith Bond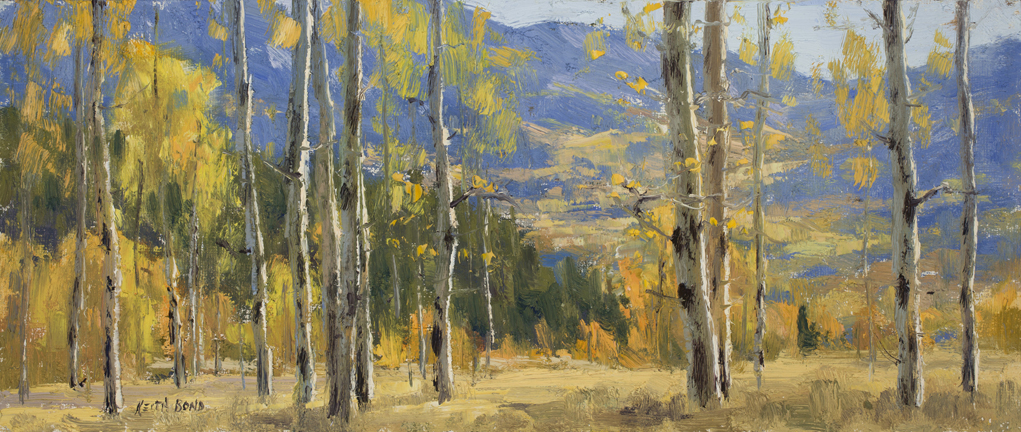 Aspen Delight (chosen study for commission), 6 x 14, oil on mounted linen. © 2012, Keith Bond
You have special memories of your place, which you treasure in your heart.
Now imagine having a painting that captures the magic of that place - a painting that reminds you of those memories each time you see it hanging in your home.
You can through my unique commission arrangements.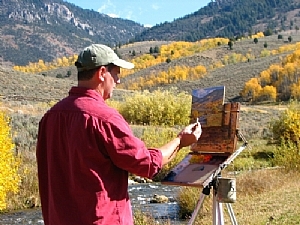 You sponsor a painting trip to the locale of your choice. A small deposit is made, which is applied completely toward a finished painting of your choice. While there, I paint several plein air sketches and take plenty of reference photos. From the sketches, I work with you to decide upon a scene you would like commissioned. We agree upon size, price and a timeline. Additionally, you have the first purchase rights of any of the plein air sketches.
My goal is to enrich your life with a beautiful work of art that has deep meaning for you.
Request more information, inquire about pricing and check my availability.
Alternatively, I offer a second method of commissioning a painting. Instead of sponsoring a trip, you choose from reference material that I already have (plein air sketches combined with photos).
Perhaps you want an aspen painting. No need to sponsor a trip for that. Look through some of my plein air pieces or send me your ideas and let me find the right scene to paint for you. Contact me for more information regarding this option.
Allow yourself to be enriched through the power of art - art painted just for you.